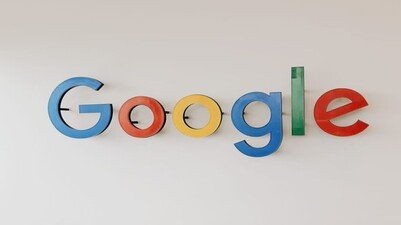 Curhat Karyawan Google yang Terkena PHK
Curhat Karyawan Google yang Terkena PHK – Akhir pekan lalu, google mengumumkan PHK pada 12.000 karyawan dari jumlah karyawan perusahaan di dunia.
PHK besar-besaran ini mempengaruhi sejumlah karyawan baik itu senior atau yang baru dipromosikan.
Curhat Karyawan Google yang Terkena PHK
Dari para karyawan yang terkena PHK Google, mantan manajer teknik Justin Moore.
Dalam akun LinkedIn, Moore mengatakan bahwa ia kehilangan pekerjaannya di perusahaan Google.
Dirinya baru mengetahui hal tersebut setelah akun miliknya dinon-aktifkan secara otomatis dari sistem perusahaan pukul 3 pagi waktu Amerika Serikat.
Moore bisa dikatakan senior di perusahaan raksasa internet tersebut, karena telah bekerja selama 16 tahun lebih.

"Hal ini memperlihatkan bahwa pekerjaan bukan hidup Anda, dan perusahaan yang besar seperti Google, menganggap Anda dapat dibuang 100 persen.
Jalanilah hidup anda, bukan bekerja," ujar Moore dalam LinkedIn.
Karyawan senior yang lain yaitu Jeremy Joslin juga mengatakan hal yang sama. Joslin telah bekerja di perusahaan selama 20 tahun sebagai insinyur software.
Tapi, ia terkena PHK dan baru mengetahuinya dari email yang dikirimkan secara tiba-tiba dari perusahaan.
It's hard for me to believe that after 20 years at #Google I unexpectedly find out about my last day via an email. What a slap in the face. I wish I could have said goodbye to everyone face to face. #layoffs — Jeremy Joslin (@jcj) January 20, 2023 "
Sulit untuk saya mempercayai bahwa setelah bekerja 20 tahun di #Google, saya tiba-tiba diberitahu mengenai hari terakhir saya dalam email," ujar Joslin di akun Twitter pribadinya berhandle @jcj.
Menurutnya, kabar tersebut seperti tamparan karena ia mengharapkan bisa berpamitan pada rekannya di Google secara langsung di hari terakhirnya.

Curhat yang lain diungkapkan oleh Elizabeth Hart, manajer pemasaran senior yang telah berkerja selama 15 tahun di perusahaan Google.
Seperti Moore dan Joslin, ia juga baru mengetahui hari terakhirnya ketika ia bangun tidur dan melihat penutupan akses pada sistem internal perusahaan bersama dengan notifikasi kabar PHK Google.

"Kini, perjalanan 15 tahun lebih saya di Google berakhir secara tiba-tiba saat baru bangun dan melihat ponsel, kemudian mendapati notifikasi bahwa akses kantor telah ditutup bersamaan dengan pengumuman PHK," ujar Elizabeth Hart melalui LinkedIn.