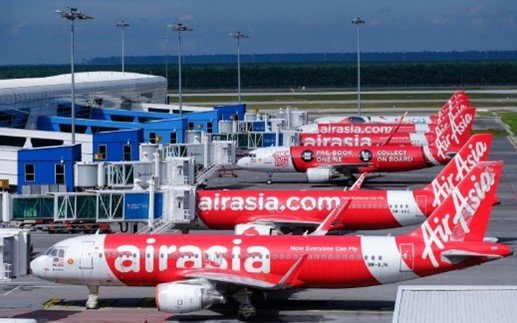 Data Penumpang dan Karyawan dari AirAsia Dikabarkan Diretas
Data Penumpang AirAsia – Terjadi peretasan data pribadi di AirAsia Group  pada 11 dan 12 November yang lalu. AirAsia mengalami peretasan oleh Daixin Team, yang membuat data penumpang dan karyawan AirAsia terkena pelanggaran. Website DataBreaches menerima sebuah data dari Daixin Team dengan dua file format .csv. file tersebut juga dibagikan oleh para hacker kepada AirAsia Group. Dokumen yang pertama isinya data nama dari penumpang, sedangkan dokumen yang kedua berisi informasi karyawan.
Menurut pembicara dari Daixin, saat mendapatkan data, AirAsia mungkin bertanya cara menghapus data perusahaan dalam sistem Daixin, jika pihak maskapai bisa membayar biaya tebusan, tapi AirAsia tidak mempermasalahkan biaya tebusan, dan dianggap sebagai perkiraan bahwa maskapai tidak akan membayarnya.
"Biasanya orang menawarkan harga supaya jadi lebih murah," ujar pembiacara dari Daixin, dilansir dari KompasTekno dari DataBreaches, (Kamis 24/11/2022). Biaya tebusan maupun menghapus seluruh data tersebut tidak diketahui dan tidak dibicarakan oleh Daixin. Serangan ransomware umumnya memanfaatkan file jahat yang dapat mengenkripsi seluruh data dalam server korban, jadi mereka perlu membayar biaya tebusan supaya dapat mengakses lagi data tersebut.

Serangan tersebut jika dilakukan terhadap jaringan maskapai penerbangan, bisa mengganggu jadwal penerbangan, tapi Daixin mengungkap bahwa pihaknya tidak melakukan enkripsi file mengenai berbagai alat penerbangan karena dapat membahayakan nyawa. Sistem dalam AirAsia juga dianggap buruk oleh Daixin, namun hal tersebut justru bisa menjadikan maskapai terhindar dari serangan yang berikutnya.

Bukan hanya meretas data penumpang dan karyawan AirAsia dalam website khusus, Daixin mengatakan bahwa ia akan membocorkan data yang lebih seperti informasi pintu belakang (backdoors) jaringan AirAsia Group pada forum hacker.
Kini sasaran FBI Daixin Team telah diincar oleh Badan Intelijen AS (FBI), Badan Siber AS (Cybersecurity and Infrastructure Security Agency/CISA), bahkan Departemen Kesehatan dan Layanan Kemanusiaan AS (Department of Health and Human Services/HHS). Ketiga lembaga itu mengatakan para hacker tersebut sebagai Lembaga kejahatan  yang mengincar entitas AS, dan berfokus terhadap bidang kesehatan dan kesehatan masyarakat, memanfaatkan ransomware serta operasi pembocoran data. Dari segi teknis, tidak terdapat hal tertentu dalam serangan ransomware yang dilakukan para hacker, namun bidang kesehatan telah menjadi salah satu target hacker yang berpotensi mengganggu layanan kesehatan dan membahayakan nyawa.