Go faster with Smart Table Service
Smart Table Service lets you improve the customer experience and increase revenues. It combines a top handheld device with our ordering app and integrated payments.
Self-Service Kiosk
Speed up service delivery with an intuitive self-service kiosk that will wow your customers. By providing your customers the option of self service, they can confidently skip the line without worrying about order accuracy.
Enable customers to place their own orders, and speed through peak hour rushes without breaking a sweat or sacrificing customer service. Orders are sent directly to the kitchen, helping to eliminate communication errors and product waste.
Introduce a new stream of revenue and cut down on wait times by introducing a grab and go selection in your restaurant.
Integrate your CRM and loyalty programs seamlessly into your kiosk so customers can earn rewards, quickly view their order history, and easily reorder their favorites.
How Full-Service Vending Works
When you sign up for a full-service vending program, everything is done for you. At no cost to your business, the supplier will have the equipment delivered, keep it filled, and service the machine if it breaks. The only thing you need to be concerned with is enjoying a cold, refreshing beverage. The process to get a machine is relatively simple. Here's how it works:
First, your supplier of choice will want to conduct a survey of your business/location to determine if it qualifies. That means they will make sure there are enough employees or customers that will potentially use the machine. Since beverages have a shelf-life, the machine needs to sell through the products fast enough so they won't expire. The threshold for installing a vending machine is around 50 full-time employees. Some suppliers—mainly smaller, local companies—sometimes install equipment for properties that have less. Another factor the supplier is concerned with is vandalism: they need to make sure the vending machine will be in a secure place.
After the sales rep determines your location will be a good fit for a vending machine, they will place the order. From this point, the installation takes about 10-15 business days. Once it's put on the schedule for delivery, you will receive notice of when it will be installed.
The machine will be installed by the delivery department, then filled with product by the route drivers the same day or within 24-48 business hours. The whole process takes an average of four weeks. It might seem like a long time just to get a vending machine, but—as noted above— there are reasons machines aren't just placed anywhere. Vending companies need to feel confident that your vending machine will sell the necessary amount of product to maintain the equipment, and make sure the machine will be safe from us.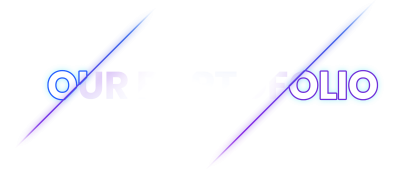 Got a website project? Let's talk!
We are as excited as you are to start crafting your one-of-a-kind website. Contact us now for a free consultation session and we'll help point you in the right direction.