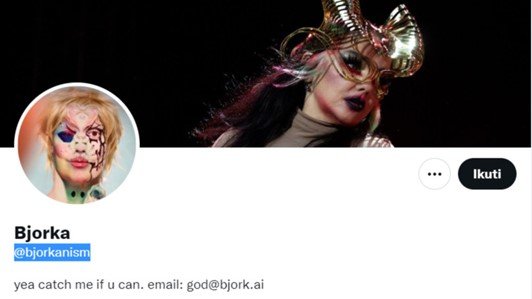 Bjorka Menyindir Akun Palsu Melalui Twitter
Bjorka Menyindir Akun Palsu – Sang hacker Bjorka tidak berhenti melakukan aksinya di media sosial twitter. Padahal beberapa akun twitter @bjorkanism dan @bjorxanism telah diberantas oleh pihak twitter, tapi ia kembali memberitahukan akun barunya di twitter.
Lewat grup telegram, Bjorka memberitahukan akun twitter baru dalam alamat web twitter.com/bjorkanesian. Cuitan yang di unggah di twitter barunya yaitu sindiran ke pemerintah indonesia yang sedang memburunya. Sang hacker Bjorka menyindir berbagai akun media sosial di Twitter, Instagram, bahkan TikTok, yang menyebut namanya. Ia juga mengatakan akan ada kejutan nantinya.

Bjorka tentunya terus memberikan penjelasan tentang keaslian akun miliknya dan memberi screenshot profil di BreachForums. Sampai kini, ia hanya menyimpan link Twitter resmi yang telah ditunda, yaitu https://twitter.com/bjorkanesian, dan juga Telegram https://bjork.ai.
Ia menyebutkan tidak mempunyai akun media selain akun Telegram. Oleh karena itu, jika ada akun yang menggunakan namanya, itu bisa dipastikan akun palsu.
"since my last twitter account (@bjorkanesian) was suspended, until now, i don't have any twitter account. so if there is an account that uses my name, then it is a fake account," katanya melalui grup Telegram, (Selasa 20/9)
(Semenjak akun Twitter terakhir saya @bjorkanesian ditunda, hingga saat ini saya tidak mempunyai akun Twitter. Jadi apabila ada akun yang memakai namanya, itu adalah akun palsu, red).

"i've never had an instagram or tiktok account or made any stupid videos," katanya. (Saya tidak pernah mempunyai akun Instagram ataupun Tiktok untuk membuat video bodoh, red).
Ia mengatakan lagi bahwa sekarang ini akun Telegram jadi satu-satunya untuk berkomunikasi yang ia gunakan.

"curently, the only communication channels i use only telegram and breaached.to," kata hacker yang mengaku berada di Polandia ini.
(Sekarang ini satu-satunya channel komunikasi yang saya pakai hanya Telegram dan Breached.to, red).

Bjorka juga mengaku akan mempersiapkan kejutan. "there will be a surprise soon," aku dan dia.
Sebelumnya, beberapa akun yang menyebar video pria bertopeng Guy Fawkes dari film V for Vendetta, yang biasanya dipakai oleh para hacker Anonymous ketika menyampaikan ancaman.
Saat ini banyak akun yang mengaku akun baru dari Bjorka serta mendapat keuntungan dari banyaknya pengikut, tapi beberapa akunnya ada yang take-down.