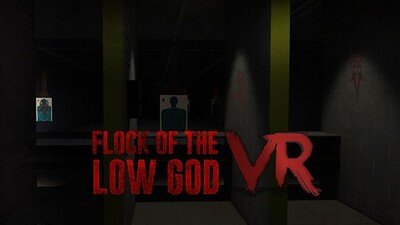 Game Horor VR Flock of The Low God
Game Horor VR Flock of The Low God – Untuk para penggemar game Virtual Reality dengan genre horor yang mengerikan permainan VR MALUM Flock of The Law God ini cocok untuk Anda mainkan.
Dibuat Dari film Horor Last Shift yang Mengerikan
Studio film horor Welcome Villain Films berkolaborasi dengan pengembang dan penerbit konten virtual dan augmented reality yaitu Top Right Corner.
Keduanya bekerja sama untuk menghadirkan game horor yang baru.
Game horor VR baru ini mempunyai tema bertahan hidup sesuai dengan film Last Shift yang mengerikan ketika menontonnya.
Film Last Shift ditayangkan di bioskop pada Oktober tahun 2014 lalu.
Dimana, film horor klasik ini bercerita tentang petugas polisi baru yaitu Jessica Loren yang diperankan oleh Jessica Sula yang bertugas berjaga pada shift terakhir.
Saat itu, Jessica Lorean tengah dalam misi pencarian untuk mengungkapkan hal misterius tentang kematian ayahnya.
Saat sedang bertugas, Ia menemukan dirinya telah diserang oleh kejadian paranormal yang mengerikan.
Ia dibawa kedalam perjalanan memahami kebenaran yang mengejutkan dibalik keterikatan keluarganya dengan pemimpin sekte yang kejam.
Bahkan tidak berhenti memacu adrenalin ketika menontonnya.
Film ini sudah berhasil ditayangkan dibeberapa festival ternama didunia pada tahun 2014 lalu.
Selain itu, hal tersebut akan membawa penonton ke dalam mimpi buruk kultus berdarah mengerikan.
Last Shift disutradarai oleh Anthony DiBlasi dan ditulis dengan Scott Poiley.
Bersama tim kreatif, keduanya mengatur kembali film horor orisinal yang diakui secara kritis untuk merilis game virtual reality MALUM.
Game Horor VR Flock of The Low God
Survival Virtual Reality horror game Flock of The Low God, akan membawa pemain dalam pengalaman bertahan hidup yang menyeramkan dalam dunia MALUM.
Dimana, Anda akan ditantang untuk bisa selamat dari shift pertama, yang berada di Departemen Kepolisian Lanford dengan cara menghindari kekuatan supernatural.
Hal ini dilakukan, untuk membuka kunci permainan dan lingkungan yang baru.
Nantinya, Anda akan memperoleh senjata untuk melawan pemuja sekte sesat yang dirasuki kekuatan supernatural dengan pertarungan jarak dekat.
Akses Game Ini
Anda bisa mengunduhnya dalam platform Steam.
Untuk diketahui, survival horror game ini dibuat khusus untuk semua Virtual Reality headset, hingga perangkat HTC Vive XR Elite yang belum diluncurkan.