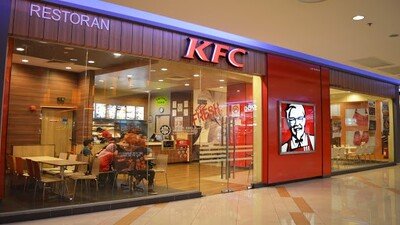 Penerapan ERP System di Restoran KFC
Penerapan ERP System di Restoran KFC – Untuk mengelola data dan transaksi modern kini dikenal dengan adanya sistem ERP (Enterprise Resource Planning).
Teknologi tersebut akan mencatat secara terintegrasi seluruh proses transaksi perusahaan.
Dimulai dari proses produksi, penjualan, berapa banyak transaksi yang terjadi, hingga berapa data suplai yang dibutuhkan oleh perusahaan.
Hal tersebut memudahkan manajemen KFC untuk membuat keputusan yang lebih akurat dan cepat untuk menanggapi permintaan perubahan.
Penerapan ERP System di Restoran KFC
Transaction Processing System (TPS)
Transaction Processing System adalah hal yang penting dari sistem pendukung operasi yang tugasnya merekam data laporan dari transaksi bisnis.
Dengan dua prinsip dasar, yaitu batch processingdanin real-time (or online) processing.
Ketika melakukan transaksinya, KFC memiliki jaringan komputer yang terhubung dengan pelanggan yang melakukan pemesanan.
TPS yang digunakan oleh KFC adalah Point of Sale (POS) System.
Point of Sale merupakan hal yang paling vital untuk proses operasional dan transaksi dengan pelanggan yang melibatkan interaksi secara langsung.
Enterprise Collaboration System (ECS)
KFC telah mulai untuk melakukan aliansi bisnis dengan menerapkan intranet, ekstranet, dan internet untuk menjalin interaksi global.
Baik itu dengan pelanggan, pihak internal, supplier, dan pihak lain yang terkait didalam system.
Process Control System
Process control ini, outlet KFC bisa berjalan secara efektif dan efisien sehingga mengoptimalkan profit.
Selain itu, sistem ini terhubung secara otomatis dengan kantor pusat.
Sehingga para manager bisa memantau kinerja, mengontrol dan koordinasi dengan setiap outletnya.
Management Support System
Sistem Informasi ini menampilkan informasi berbentuk laporan untuk diperlihatkan pada para manajer dan professional bisnis.
MIS yang digunakan didalamnya yaitu KFC'sField Management System.
Sisyem tersebut menyediakan aplikasi untuk membantu store manager dalam business forecasting,inventory managemen tdan humanresources management.
Aplikasi ini akan berbentuk laporan yang akan digunakan oleh perusahaan untuk menentukan dan mengambil keputusan dalam sistem penunjang keputusan.
Decision support system (DSS)
Untuk KFC, Penerapan DSS terlihat saat setiap store manager bisa memantau kinerja sistem secara langsung dan interaktif.
Selain itu, juga dilengkapi oleh management tool analysis untuk menganalisis business forecasting dan manajemen persediaan.
Penerapan ERP di restoran KFC adalah untuk membantu mengelola keuangan, aset, konsumen, proyek, supplier dan juga proses pemenuhan hingga manufaktur.