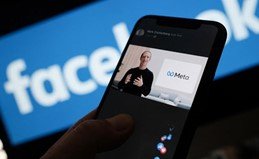 Mark Zuckerberg Alami Kerugian Karena Terlalu Ambisius Mengembangkan Metaverse
Mark Zuckerberg Kerugian – CEO dari Meta Platforms Inc (Meta), Mark Zuckerberg dianggap begitu ambisius untuk melakukan pengembangan proyek Metaverse yang sudah mengakibatkan perusahaan tersebut telah mengalami kerugian hingga miliaran dolar AS dan ia terpaksa untuk melakukan PHK lebih dari 11.000 karyawan. Dilansir dari The New York Times, bahwa dua eksekutif Meta telah menyatakan ketegangan yang telah terjadi di antara Mark Zuckerberg dan dengan para eksekutif mengenai proyek dari Metaverse yang mengalami kerugian semenjak tahun 2022.

Saat rapat, sebelum ia mengumumkan Pemutusan Hubungan Kerja (PHK) massal kepada lebih dari 11.000 karyawan Meta, beberapa eksekutif telah memberitahukan kecemasan bahwa Meta sudah mengeluarkan terlalu banyak biaya pada sebuah proyek dari Metaverse. Bahkan, beberapa eksekutif telah mencoba untuk mengingatkan Mark Zuckerberg supaya ia menyadari bahwa perusahaan tersebut sudah menghabiskan banyak biaya bagi proyek Metaverse dengan cara mengorbankan bisnis miliknya yang paling utama, yaitu platform media sosial.

"Ada kecemasan yang telah meningkat di kalangan para eksekutif bahwa Meta sudah mengeluarkan terlalu banyak biaya bagi proyek dari Metaverse dan kami telah mencoba untuk mengingatkan mark Zuckerberg dari ambisinya," ucap dua eksekutif yang juga mengikuti rapat tersebut, seperti yang dilansir dari The New York Times, pada (Kamis 10/11/2022). Meta sudah mengeluarkan miliaran dolar bagi produk yang terkait dengan metaverse seperti headset realita virtual, meski produk tersebut merupakan niche dan tidak akan menjamin bahwa semua orang akan tertarik.
Pada laporan penghasilan bulan lalu, Meta mengatakan Reality Labs, merupakan bagian dari perusahaan yang mengembangkan metaverse, telah mengalami kerugian senilai 3,67 miliar dolar AS atau Rp56,927 triliun. Bahkan, Reality Labs juga mendapat penghasilan terendah semenjak kuartal akhir tahun 2020. Perusahaan memprediksi bahwa kerugian bagi Reality Labs mungkin meningkat tahun depan.
Saat mengumumkan PHK massal (Rabu 9/11/2022, mungkin para tim peneliti yang bekerja di Reality Labs tidak terkena pengaruh mark Zuckerberg mengontrol Meta lewat susunan saham tertentu yang mungkin efektif membantu ia sendiri untuk mengembangkan proyek perusahaan. Hal tersebut juga membantu menjaganya dari paksaan keluar dari kewenangan dari investor luar, tidak sama seperti eksekutif John Foley dari perusahaan kebugaran Peloton, yang perlu mundur sesudah salah menghitung ekonomi dari adanya pandemi.